Ever since you were a little girl dreaming about your fairy tale wedding. You've probably repeated those words about old and new, something borrowed and something blue, and of course, that silly sixpence in your shoe a million times. Who on earth even knows what a sixpence is, right? Well, here's a quick breakdown of what all of those things really mean and a few tips on each of them:
This one stands for continuity, i.e. your continuing life together.
It stands for optimism regarding the future of you and your betrothed.
That's a symbol for the happiness that you are borrowing.
This signifies love, purity, and fidelity. In some cases, it is combined with the something borrowed like when your sister loans you her blue garter for your wedding day.
Put A Sixpence in Your Shoe
Signifies a wish for your prosperity and good fortune.
Now, even if you're not even the tiniest bit superstitious, this cute little Victorian rhyme is probably stuck securely in your mind, causing you to want to hedge your bet on this all-important day. After all, in this day and age, ensuring that you'll live happily ever after is of primary importance to every bride and may even seem elusive to some. You've ignored the advice of some of those "single forever together" type friends who tell you never to get married, and you've eschewed all that garbage online about how many marriages end in divorce. After all, you've been preparing yourself for this day since childhood, and everything just has to be perfect.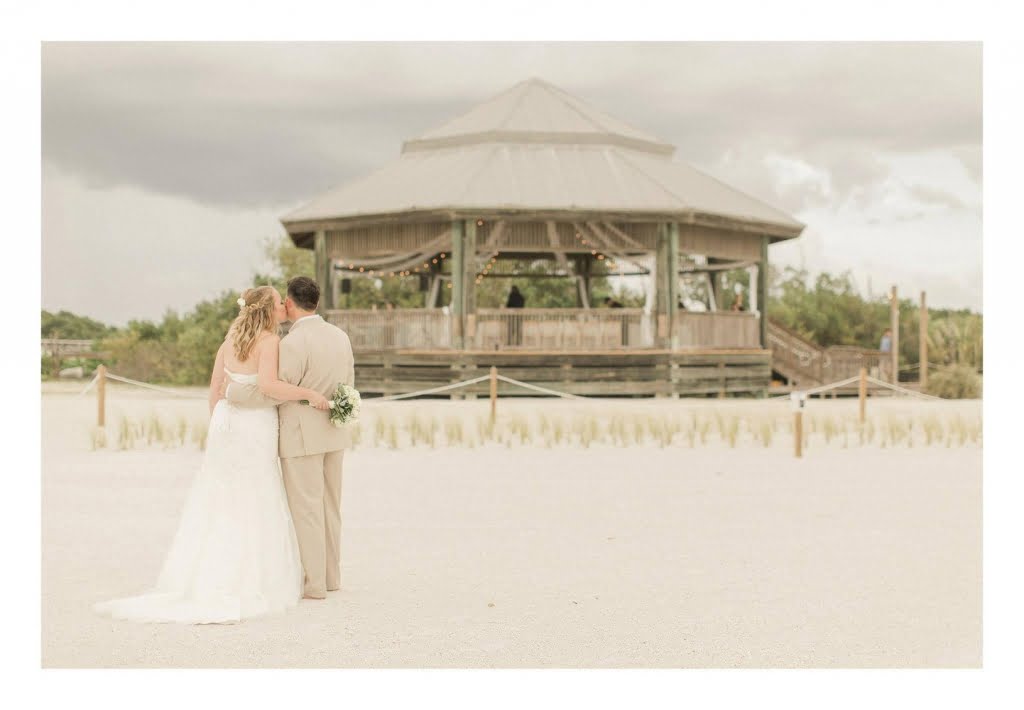 You have the perfect dress, the one you've always dreamed about. You have the perfect man and, of course, the perfect wedding venue. On the advice of that very same sister who is giving you her blue and silver garter for your special day, what better place for a fairytale destination wedding that at the gorgeous Lover's Key Beach, where they specialize in making your dreams come true. You can choose a beautiful beach wedding with the sand between your toes, the sun on your face, and the beautiful sound of the waves forever etched in your mind. Or, perhaps you would prefer a more formal wedding in the lovely pavilion. Either way, you're sure to find the perfect wedding package and  optimum spot for the wedding of your dreams at Lover's Key.
Even if you and your significant other plan to elope, what could be more amazing than a Lover's Key destination elopement? You don't need all of those people to make your day, just the two of you and a beautiful beach. But, don't forget your something borrowed and all that. And, you don't need an actual sixpence, just a lucky penny in our shoe should bring you all of the good fortunes that you can handle.
Lover's Key Weddings
(239)-765-7788
8700 Estero Blvd,
Fort Myers Beach, FL 33931