Just like fashion, cars, games, and décor, wedding trends and styles come and go. Sometimes old is new again, and sometimes fun and creative ideas turn into popular choices for couples looking forward to wedded bliss. If you are planning a destination wedding in the near future, here is what you need to know about what is in and what is out.
Traditional guest books for all of your guests to sign have made their way out. Instead, many couples are optioning for large sharpies to sign oversized Jenga blocks or other creative objects.
We are all used to the couple being announced and introduced as they enter the reception for the first time. However, more and more couples are opting for a grand entrance featuring a choreographed dance or performance.
Parent dances are becoming a tradition of the past while it is now popular to have dancing between each meal course.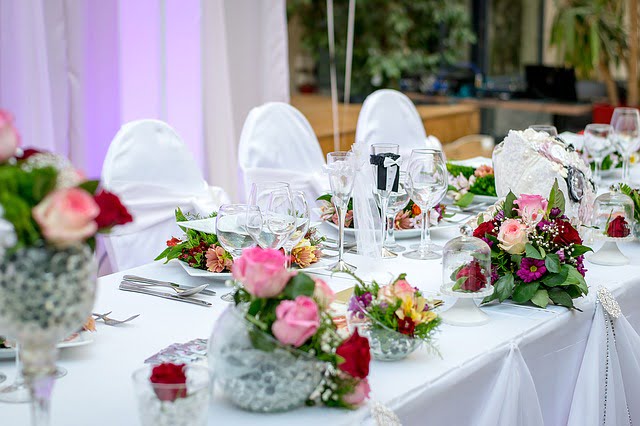 Round tables are out while long rectangular tables are in. Longer tables are beneficial as they allow guests to mingle better and florists to become more creative with the table centerpieces.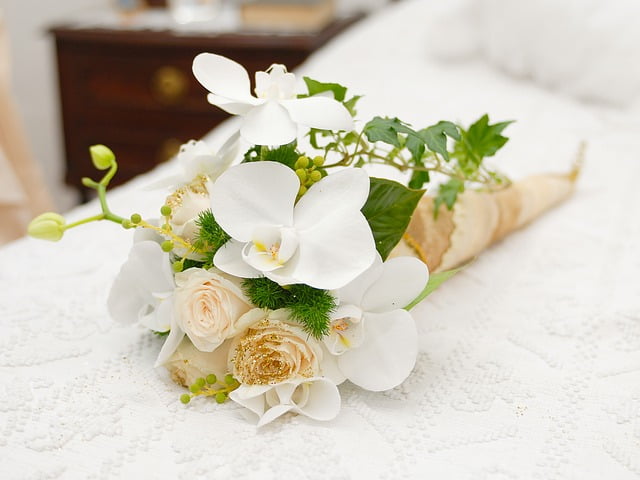 Round bouquets that are pretty but look very well done-up are being tossed for traditional and natural flowers and greenery as well as cascading bouquets. Today's brides are choosing flora that grows locally or has a more natural appearance. Native flowers is a fun and easy way for the wedding couple to incorporate the location of the destination wedding into wedding décor.
Believe it or not, many grooms and groomsman are trading tuxedos for colorful bow ties and socks that coordinate with the wedding colors.
More brides are now ditching their trains and veils for sexy, backless gowns. Other brides are opting for detachable trains to make them lighter on their feet after the ceremony.
Photo booths have long been popular at weddings and other special events. However, selfie stations are now in.
For the official photos, traditional stringent posing is giving way to a more natural and casual approach as photographers aim to capture the moment rather than dictate it.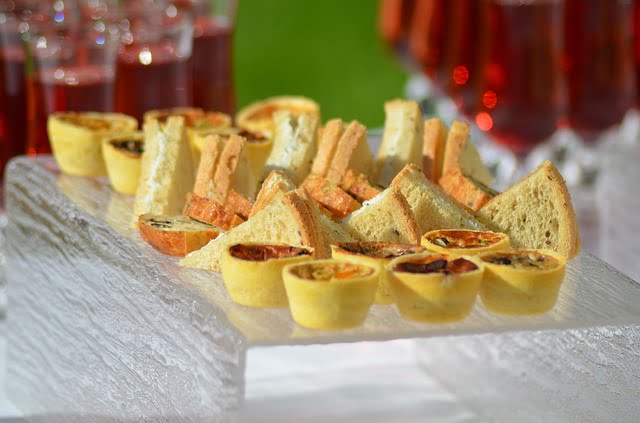 Plated sit-down dinners have long been a wedding reception staple but a new wedding trends is for heavy hors d'oeuvres when it comes to feeding the wedding party and guests.
Newlywed couples are opting not to have their cake and eat it too. Instead, they are offering their guests a variety of sweet and savory individual desserts.
More casual beach barbecues are now taking the place of formal rehearsal dinners. This change can help take the pressure off of the couple as well as the groom's family. A more relaxed time on the beach allows everyone involved, not only to unwind a bit from the wedding stress but also to enjoy this special time to its fullest.
However, it is important to remember your preferences and style when it comes to your wedding only not follow wedding trends blindly. This day is about the bride and groom and should reflect what makes you individuals and a couple. If you are more traditional and prefer a guest book, go with one. Do not make choices about your wedding only because you wanted to be trendy. At Lovers Key, we can help you no matter what your wedding dreams are. Give us a call and we'll make it happen!
Lover's Key Weddings
(239)-765-7788
8700 Estero Blvd,
Fort Myers Beach, FL 33931